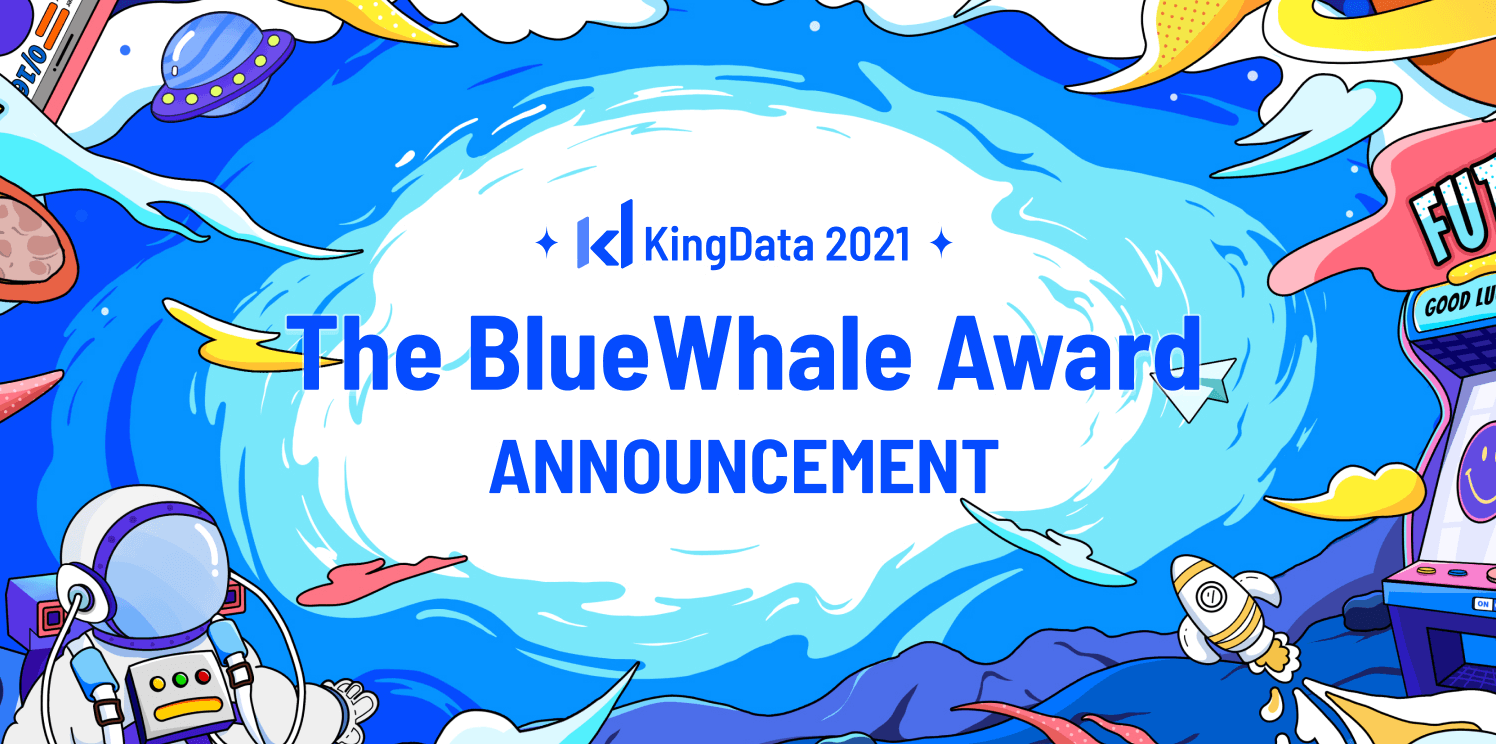 This year's BlueWhale award, which took place between the 20th and 26th of January 2022, is the second edition of awards given to the most popular crypto projects in various fields.
Through a week-long fierce competition and voting, KingData selected the best and most promising star projects in the competition, and opened an online roundtable sharing session with the theme of "Reshaping industries and creating opportunities under the rapid development trend."
The following are the top 5 projects in the 6 categories:
DEX TOP 5
It is based on the largest decentralized token exchange protocol in Ethereum, the necessary DApp for Defi1.0, the dragon for DEX, and more than 50 billion TVL.
BabySwap uses smart contracts to automatically honor agreements and make digital transactions freely without supervision and third-party involvement.
The star project in 2021, with TVL exceeding 31 billion, is the largest DEFI application on BSC and the leader of DEX.
The emerging aggregation trading and IDO platform, with the characteristics of NFT Launchpad to do the token IDO, is the power to Gamefi2.0.
At present, it is the best and the most successful cross-chain trading product, cross-chain trading only takes 3 seconds, has supported 8 public chain cross-chain trading).
NFT TOP 5
Cooperation with well-known musician Jay Chou, one of the most popular NFT projects, has increased by more than 25 times since its launch, and the trading volume is as high as 26.2kETH.
As one of the benchmark projects in the NFT field, it has played a powerful role in promoting the development of the NFT market and once occupied the TOP3 in the trading volume and price increase list.
The total volume of transactions has exceeded $330 million, the floor price is 3.54 ETH, and the volume of transactions has exceeded 40,000.
Is a bridge between Ethereum and Binance smart chain, deployed in the Ethereum blockchain Bridge smart contract, holding Ethereum-based assets, casting the same assets on BSC, without high Ethereum fees, but with the same ownership value on Ethereum.
Adidas Originals Into the Metaverse
Adidas cooperated with BAYC and PUNK to publish its own NFT. Among the traditional trend brands, it has extraordinary pioneering significance. Its current NFT market value is $48m.
GameFi TOP 5
Created 1.8 million daily active player users, with an average daily transaction volume of US $33 million and a total transaction volume of more than US $2 billion.
The very first Play-to-Earn capital operation game built on BSC.
It has both a simple and advanced modes of play, in which players can quickly complete cross-chain.
The BSC-based 3D NFT game with ocean world as the background has more than 30 investment institutions and individual investors such as Binance labs, Dao maker, LD capital, redline Dao, jsquare, Everest Ventures Group, gate, labs, kucoin labs, NGC ventures, yggsea, etc.
Integrating gamefi + socialfi + nftswap, Celestial is a gamefi fully deployed on OEC, and the game data and asset data clearing are 100% linked.
DAO TOP 5
Almost all DAOs and personal social token projects are included, along with their token price data.
Enables the generation of Dai, the world's first unbiased currency and leading decentralized stablecoin.
A credit-based, cross-chain decentralized lending platform that supports cross-chain interactions between various protocols. 
The easiest way to crowdfund and raise money for a DAO, also has the largest crypto-native audience of any publishing platform.
LexDAO is a club, not a law firm and not even an incorporated entity. LexDAO is an unincorporated nonprofit association, aiming to build the next generation of contracts.
Infrastructure TOP 5
MetaMask saw a 19-fold increase in monthly activity in one year, with more than 10 million monthly users and $200 million in annual revenue.
With the innovative construction of the lever machine gun pool, algorithm stablecoin and NFT modules, users more efficient, simple one-stop use of DeFi ecology of various functions at the same time to obtain high income.
As a primary market service platform, WeStarter has seen a 100-fold increase in some projects and a 10-fold increase in most projects.
The first truly decentralized cross-chain wallet that enables users to independently manage digital identity, data and digital assets. Set diversified functions in one, support the major mainstream public chain and its assets on the chain.
Binance Smart Chain Comprehensive Tool Provider.
Public Chain TOP5
Plug chain is a high-performance public chain combining cross-chain and Oracle technology, which aims to develop and help many traditional and tangible industries.
It has completed its mission of bringing the next 1 billion users into Ethereum, gathered many large-scale projects of defi and NFT, and the adoption rate soared all the way, with the only address as high as 120 million.
No fragmentation is required to achieve low cost, high throughput and low delay. The solid technical foundation has attracted 332 projects in 24 fields and created a strong ecosystem.
The cross-chain bridge is built using Intel SGX enclave technology, which solves the difficult pain points of asset transfer and improves performance and security. Cross-chain confirmation takes 10 seconds to complete, and the gas fee is 1 / 10 of Ethereum.
It effectively links users, assets, and decentralized applications greatly reducing the threshold for application landing and growth, and let users and developers enjoy an efficient and low-cost chain experience.
Social Media:
Telegram Channel: https://t.me/KingData_News
Telegram Group: https://t.me/KingDataEN
Twitter: https://twitter.com/KingData_com
Discord: https://dsc.gg/kingdata