Source: Socialist Successor
Project Introduction:
AstridDAO offers the best lending conditions on the market. There is a small one-time fee for borrowing BAI, rather than a highly variable interest rate. Only ASTR is supported when publishing. The ability to instantly redeem $BAI at face value in exchange for collateral (i.e. 1 BAI to $1 ASTR) and the ability to immediately liquidate undercollateralized accounts from the stable pool, fully hard-pegging BAI to USD.
Project name; AstridDAO
Public chain; ASTR
network; testnet
Operation tutorial;
Open the Astar Network website and connect the metamask wallet, and switch the network to Shibuya Network.
https://portal.astar.network/#/assets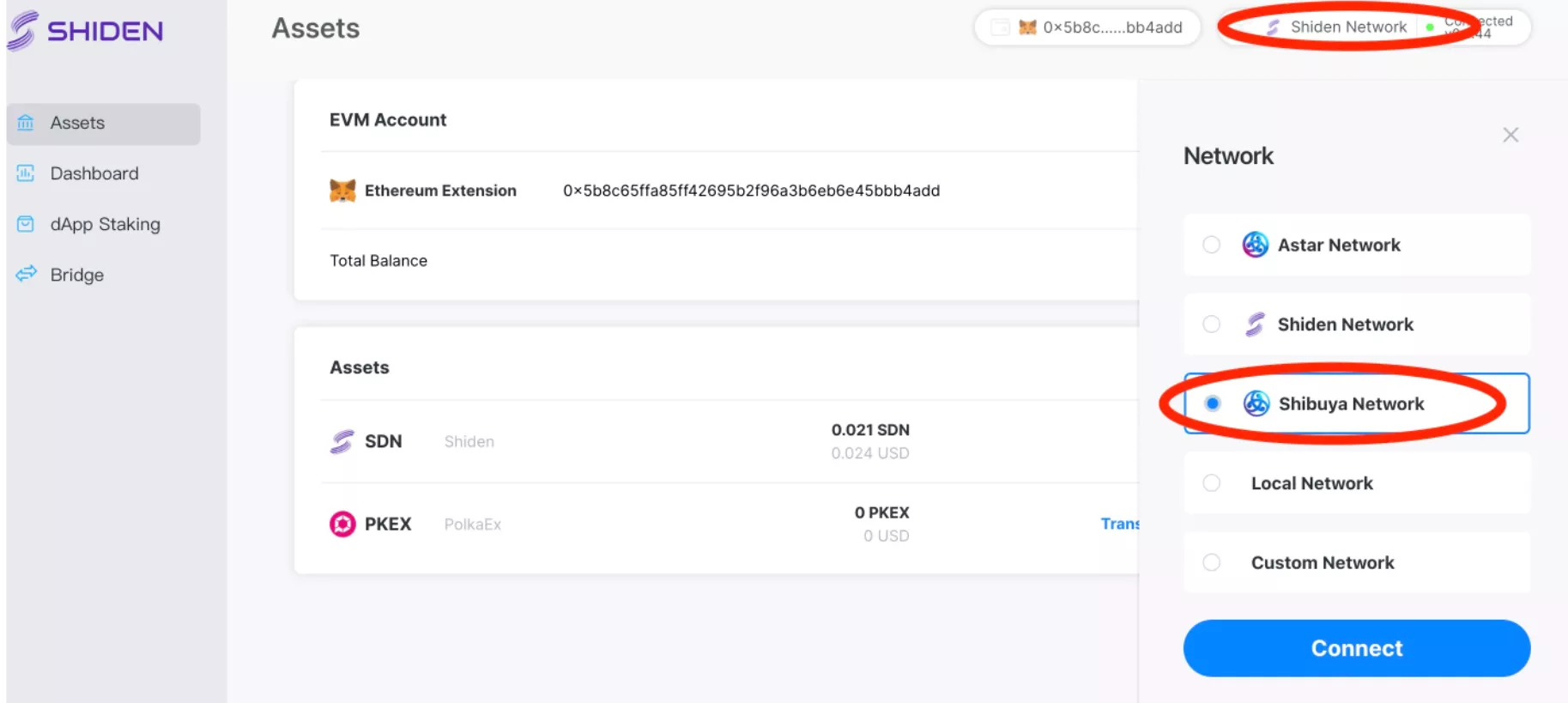 Then click the tap to get test tokens, you will get 50 SBY tokens.